OMG! One of the best tracks ever!
It's a perfect song for valentines.
Clinging to Satellites is the second of several singles to be released prior to our third studio album, out later this year, 2023. 
Clinging to Satellites reflects, in power ballad pop rock style, on how we connect and depend on the closest people around us, the people we love and care about in the same way that the Earth and moon's very existence depend upon each other in natural symbiosis.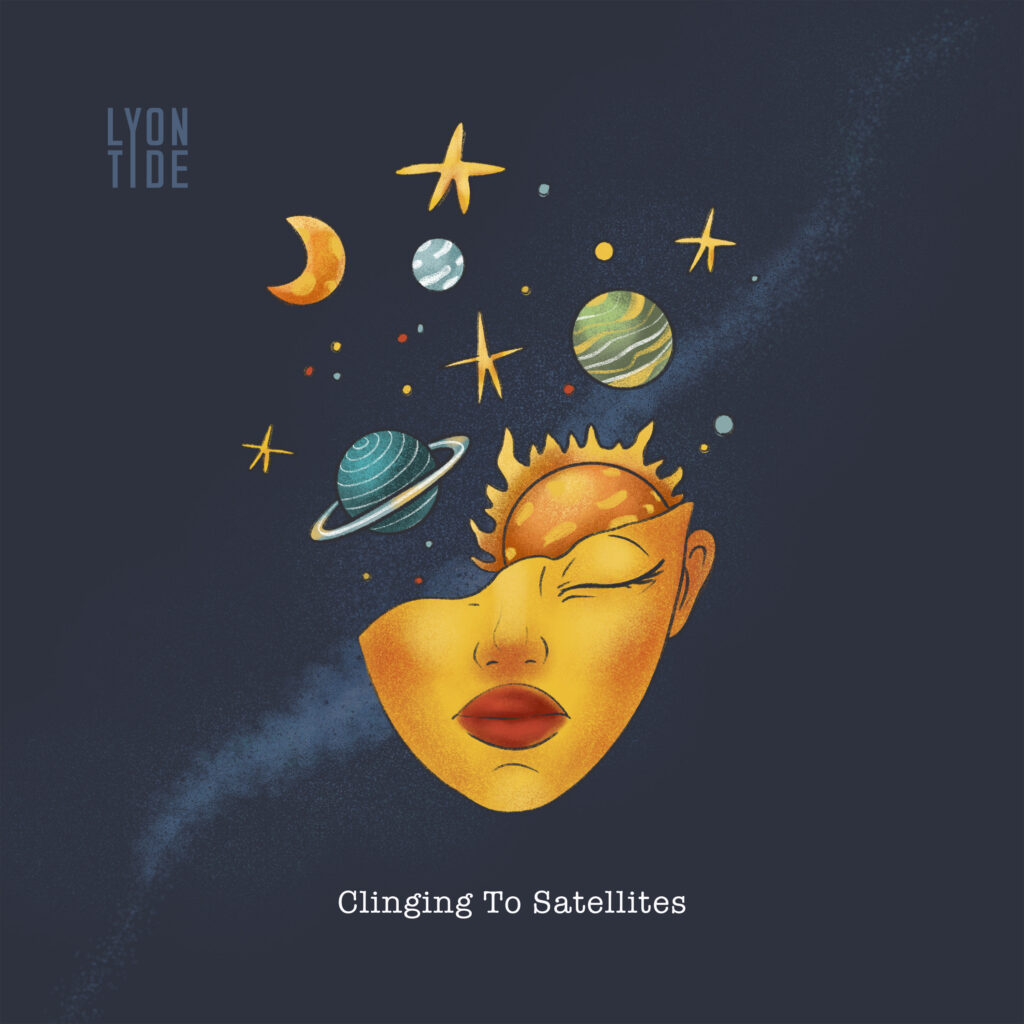 I'd like to sit up on cloud nine
And look at the world from outer space
Say look at the world, what a beautiful view
Yet it never seems as beautiful as you

We are clinging to satellites
Looking out for signs of human life
We are drifting like satellites
Reaching out towards the distant light

Whilst waiting for the sun to rise
Just watch the world in all its grace
Say look at the world, what a beautiful view
Yet it never seems as beautiful as you

We are clinging to satellites
Looking out for signs of human life
We are drifting like satellites
Reaching out towards the distant light

And as the sun rose it dawned upon me
If I were to fall would you rescue me?

We are clinging to satellites
Looking out for signs of human life
We are drifting like satellites
Reaching out towards the distant light
© 2023 Lyon Tide